If so, you've come to the right place!
READ THE DETAILS OF YOUR SERVICE BELOW…
Also now offering Facebook Ad Campaigns with guaranteed numbers of impressions: starting from $97 for 10,000 impressions!
– Get instant exposure to a MASSIVE laser-targeted audience risk free – I'll even help you with conversions – email me at jody at socialmediaforbusiness101.com
Facebook MANAGEMENT SERVICE
Sit Back: Watch Your Page Go Viral!
Do you need Facebook management and marketing
but don't know where to start?
Have you already started a page but realize that you don't know what you are doing (and your business is no better off since you made the page?)
*Well, HAVE NO FEAR, The

"FACEBOOK DOCTOR"

is HERE!*
LATEST TESTIMONIAL:

Dear Facebook page owner,
Jody here. I've been doing Facebook marketing for over 5 years and made some serious bank doing so for local businesses. It works, it's huge, and you should grab a piece of the pie because this Facebook thing ain't going away, nope, it's just keeps getting bigger… You and I both know that a page with daily content is far more inviting, engaging and exciting than a page that gets posted to when the admin remembers to do it – and I think we all know the scenario which goes something like this :- Create Facebook page, share it with your friends, spend a few dollars on Facebook ads, upload some nice images/photos to do with your business or niche, write some updates, and mentally make a note to update the page as much as possible. Hmmmn…

Then this happens:-
3 months pass by, you're way busy, and even though you have the best intentions, you only manage to post to the page once or twice. People don't interact and engage with the page because there is nothing to engage with. The original buzz is long gone, and you're well, at a bit of loss as to how to make this Facebook page work. You look online and ask some agencies about their services, and they quote you figures upwards of $500 a month for not very much….

That's where we come in.

So, as you can see, I am kicking off a new package of services here and I want help YOU succeed.
My team and I are ready to take your order.
Let's be clear here, we are offering Complete Facebook Management Services at the low prices mentioned here for Warrior Forum members only!
– I am offering these same services here direct to offline businesses at a much higher price, just so you know you are getting a great deal for being Warriors.
Here's what you'll get:

1. Advice with set up of your page if you don't have it configured optimally in terms of best practices, style, design and name.
2. Deliver 1 posting each day with carefully chosen content that works in Facebook and that is selected or crafted to be engaging and viral for your target audience.
3. Interact with members of your community who have posted on your wall or commented on your posts (however in the beginning phases of a page up to a few thousand fans there is very little or no posting by likers unless the niche/topic of the page is controversial or very personal and/or evokes strong emotions).
4. Initially research appropriate pages (business partners, potential clients, etc) and engage with them to bring in some targeted starter traffic.
5. Generate some promotional ideas to drive more traffic to your page which you can then go and implement, or have us do it for you as an addon (additional fee would be involved if me and my team do it as an addon).
Introductory Pricing for Special Offer: $147/month
SPECIAL OFFER: TRY A SPECIAL 3 DAY TRIAL of the service for just $17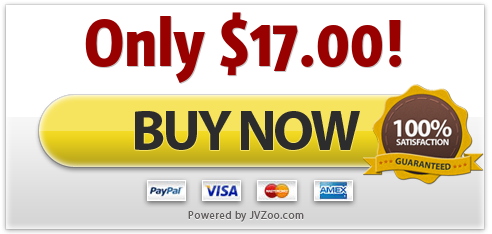 DON'T DELAY, START TODAY – We'll get you up and running in no time!